Our Mission
      Our desire is to bring you healthy, pastured meats grown in a responsible, humane way while providing a satifying environment for us to work in as a family.
About Us
      We moved here to Honey Grove in 2013 and started our grass-based farm with a flock of sheep, raising grass-fed lambs for the wholesale market.  We've added and expanded each year, starting by raising our pork and chicken for ourselves and family and friends.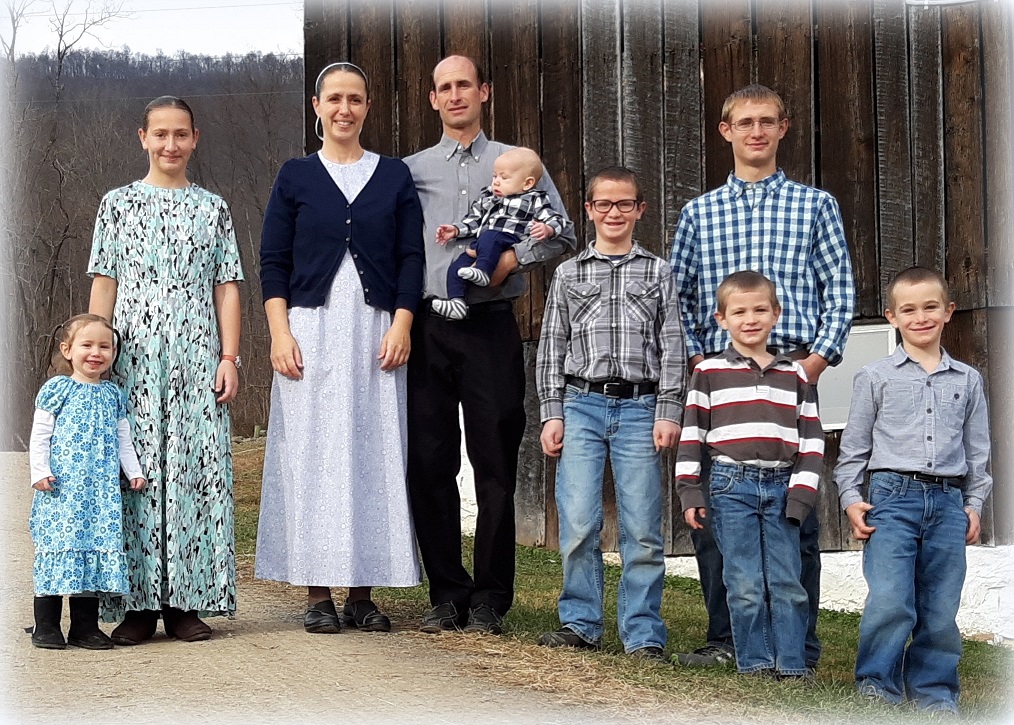 We, Curtis and Sharon, believe that this is a wonderful place to raise our family!  Curtis has an off-farm construction job, but still oversees and manages.  Sharon is a busy, stay-at-home mom, filling in where needed and taking care of the paperwork.  Joshua (15) is a very dedicated shepherd and herdsman.  He takes notice to detail and knows the animals individually. He is enrolled in home-school for high school, giving him more hands-on time here on the farm.  Juliana (13) much prefers to be outside with farm chores than household chores.  She is in charge of blessing the broilers with fresh grass each day, along with feed and water.  Caleb (11) fills in as needed with helping move sheep the fresh grass or making sure the pigs' needs are met.  Benjamin, Samuel, and Abigail enjoy simple chores like collecting eggs etc.   Baby Nathaniel loves to be involved, and already enjoys animals.